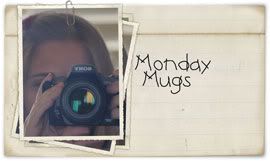 Are you in need of a mindless Monday Blog post? Are you struggling to deal with the weekend being over and can't muster the strength to type a single word? Well, Monday Mugs is for YOU! I may or may not "borrow" ideas from IheartFaces and post my interpretation of their weekly theme. Without submitting my photo for judgement and without being forced to follow the rules.
Mondays are hard! Blogging on Mondays shouldn't be!
Today's theme for Monday Mugs is: Smiles
____________________________
I was going to include these shots in my Christmas wrap-up post but decided it might be a good idea to reduce the length of that post and use them for today's Monday Mugs. Which also made this post A LOT easier because I had already edited these photos! Luckily, everyone was smiling in their pictures!
If you are in need of a simple Monday post, JOIN ME! Grab my
button from the sidebar and link up your own post!
Next week's theme will be: Winter Wonderland