It is always such a special treat to try to get pictures taken of all of us. I have been trying for WEEKS to get it done. Last weekend I let everyone know that it was MANDATORY! Here are the pics that DID NOT make it on to the Christmas Card.
DaddyO cut off his head and Daisy thought it would be a good time to see if she could get her foot in to her mouth!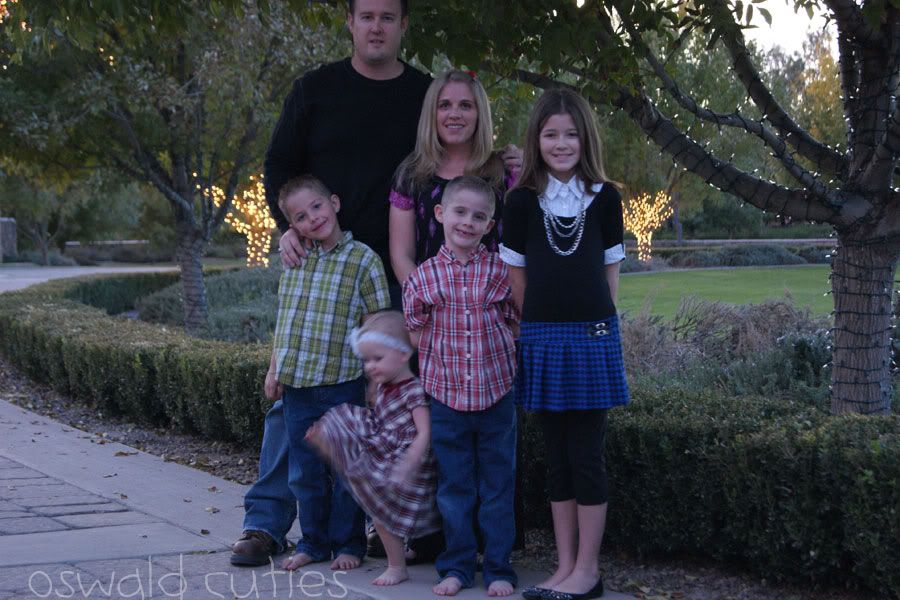 Lily looks thrilled and none of the Plaid Clad Kids were cooperating. The boys knew that we couldn't see their faces at that exact moment!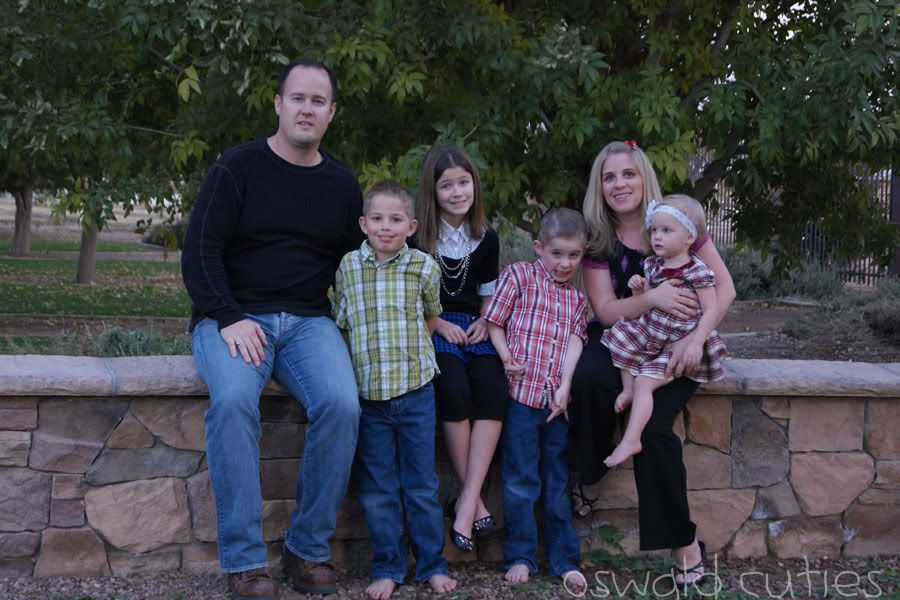 More naughtiness from THE BOYS and I was having a hard time holding on to Daisy and not falling off the wall. My foot barely made it to the ground!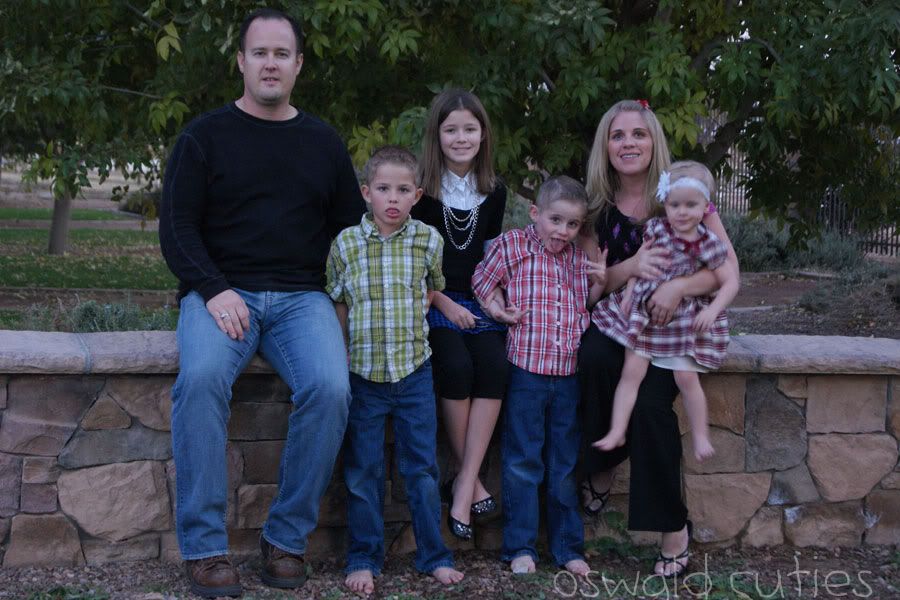 Daisy is the only one I bought a special outfit for and there is only one photo with a complete shot of her dress. Of course, no one else in the shot looked right!

We were able to get 2 decent shots before it got too dark. I will share as soon as I get my Christmas Cards in the mail!