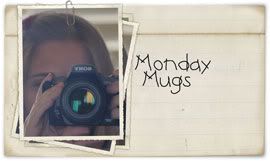 Are you in need of a mindless Monday Blog post? Are you struggling to deal with the weekend being over and can't muster the strength to type a single word? Well, Monday Mugs is for YOU! Because on Mondays, I need some motivation, I may or may not "borrow" ideas from IheartFaces and post my interpretation of their weekly theme.
Mondays are hard! Blogging on Mondays shouldn't be!
Today's theme for Monday Mugs is: Trick or Treat
_______________________________

Well, I had grand plans of having a complete dress rehearsal yesterday so I could have pictures for today's post. BUT, I'm pretty sure Daisy is only going to let me put curlers in her once so I better save it for the actual trick-or-treating. I also had a Puking Cutie yesterday. I'm not sure how my kids manage to get sick at the most inopportune times! I did get some pictures of Bailey on Saturday, before he got sick and Ashton was kind enough to dress-up for me on Sunday so I wouldn't be completely empty handed today.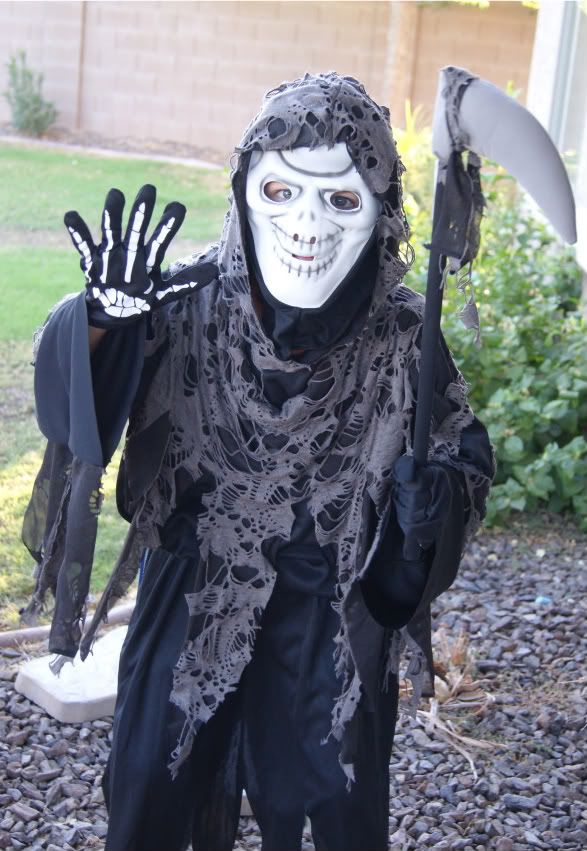 I tried to talk all the older kids in to having coordinating costumes that would match Daisy's, but no one was very excited about coordinating with a butterfly! LOL
________________________
If you are in need of a simple Monday post, JOIN ME! Grab my
button from the sidebar and link up your own post!
The theme for next week's Monday Mugs will be: Thankful: Week 1
I am going to do something a bit different for
November and each week
I will post something
I am thankful for. Hopefully with a picture to go with it.
*Angi - The pictures in your post last week were amazing! Isn't picnik great? Also, I wanted to let you know that I did try the suggestion you gave me last week to make it easier for me comment on your blog. It was a while back, and it did make it so I could comment, but not long after I changed it, we got 2 viruses and complete meltdown of our computer. I have no idea if the 'fix' had anything to do with it, but I am afraid to change it. I'll keep trying! :)