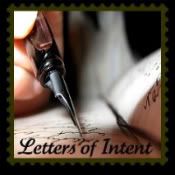 Dear Julie,
This one's for you!
Love,
Your loyal blog friend who is trying to help out when you are not feeling so well!
_________________________________________________
Dear Blogger
To start, let me tell you how much I love and depend on my Blog Roll! It is an invaluable tool that I use every day to keep track of all of my bloggy friends. So please try to understand my distress when i realized my posts were not updating on my friend's blog rolls.
When I publish a new post I would like my friends to be made aware of it immediately. Some of my posts are feeling neglected because they are not receiving their proper recognition before I publish another post.
I have visited the "Help" section and found that there are many other blogs experiencing this same situation and there is even a special Thread just for this problem.
I am afraid my bloggy friends probably think I am stalking them because I show up on their BlogFrog widget every 30 minutes checking their Blog Roll to see if my post has updated yet!
Help!
Love,
A Customer Dealing with Disgruntled Blog Posts
Okie Dokie! Go, NOW, to
Foursons
to examine more Letters of Intent!
*update: This post updated IMMEDIATELY on
Brandi's
blog. Perfect! Luckily I have already confessed to stalking her blog so she is used to seeing my face on her Blog Frog widget!