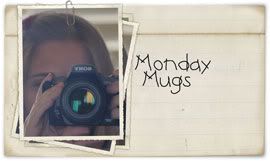 Are you in need of a mindless Monday Blog post? Are you struggling to deal with the weekend being over and can't muster the strength to type a single word? Well, Monday Mugs is for YOU! I may or may not "borrow" ideas from IheartFaces and post my interpretation of their weekly theme. Without submitting my photo for judgement and not being forced to follow the rules.
Mondays are hard! Blogging on Mondays shouldn't be!
Today's theme for Monday Mugs is: Swinter
I don't know about you, but I could really use a
cool down! Let's see if this works.
Lily helping DaddyO shovel the driveway.
A and B snuggled up in their carseats.
2004
- We are living in AZ but spend Thanksgiving back in Salt Lake and even though I forgot to bring a coat for Lily, she enjoys some fun in the snow!
snow angels
Cute boys watching from the window.
2006
- 2 hours away, we find less than an inch of snow on the ground. The kids are dying to play in it. They get out of the car and try to make a snowman and throw a couple of snowballs at each other. I take pictures from inside the car!
We do not own proper outdoor snow attire and soon, every one is running back to the car!
I got a chill just from looking at those pictures!
If you are in need of a simple Monday post, JOIN ME! Grab my
button from the sidebar and link up your own post!
Next week's theme will be: Purple