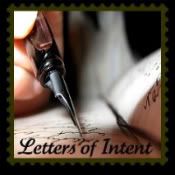 Dear My Sweet Darling Children,
I need to know why you have no problem sleeping while your father is the only one awake. For cryin' outloud, he slams doors, bangs pans, slams cupboards, opens squeeky ironing boards, bangs dishes, turns on lights and tv's and NONE of you lift an eyelid. I mean, he even walks loudly (bless his heart).
But as soon as I silently tiptoe out of bed, in the dark, turning door knobs and opening doors in slow motion to make sure there is no creaking, you ALL WAKE UP! All I want is a peaceful shower without worrying about you getting in to things you are not supposed to or crying in your bed (ahem..Daisy) while I can't hear you!
Please do your poor mother a favor and STAY ASLEEP!
Love always,
Mom
Join
Julie
and many other fine friends for more Letters of Intent at
Foursons
.