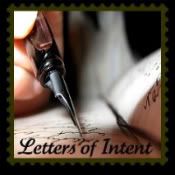 Dear Daisy,
Babe! If you are going to get an ear infection could you please have more symptoms than a little ear drainage and occasional mood swings! I hate to think how many days you were in pain before I was able to realize you may have an ear problem. The night of ABSOLUTELY no sleep was helpful but without a fever, without pulling on your ears and mostly behaving like your usual darling self, makes it hard for me tell that there is anything wrong with you! Help me help you sweet baby!
Love,
Your Guilt Ridden Mother
Speaking of Daisy, I could use a little help. I chased the Little Miss around the park the other day and attempted to get a decent shot of her to add to the header. None of these match the pics of the other kids but I will add one for the time being. Let me know which one of these you like best.
even though this one shows more of her bum than her face, it

demonstrates what usually happens when I try to take Daisy's picture: her trying to GET AWAY!

Now, get on over to
Foursons
to read more Lovely Letters!