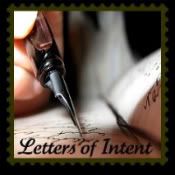 Dear Compliance Officer,
Thank you for your recent letter informing us of the following, major violation:
You have a Salt Cedar growing inside another plant. This is a noxious weed and will kill your othre plants. The plants noted above are prohibited in the Design Guidelines for planting and according to the CC&Rs Article 9 Section 2 for The Subdivision We Live In. Please remove the plants immediately. Thank you.
Although I appreciate you letting us know that this 'weed' is going to kill our other plants, do you really think we were leaving it there because we like the way it looked? Weeds are prohibited in OUR design guidelines as well and as soon as you can talk Mother Nature in to not raining on the weekend we will be out there removing all of our violations! Also, this noxious weed was growing out of a lantana plant. NOTHING kills lantana!
It seems that you are pulling violations out of your a** in an attempt to collect money from the very few residents who pay their HOA dues EVERY MONTH. With all the foreclosures in the neighborhood and families that, most likely, just can't afford their dues, I am sure you are receiving drastically less money each month. Maybe you could give us a break for having one weed in our yard when there are many other homes in the neighborhood that are overgrown weed fests!
My anger has subsided considerabley after making you send additional copies of this violation letter to me 3 TIMES! Bawahahahahaha!!
After I calmed down I found this violation to be hilarious and will mostly likely include it in a future scrapbook page.
Love,
A Shocked and Angered but Eventually Tickled Pink Resident
p.s. I will probably have to let this weed grow up through the lantana AGAIN so I can get a picture!
Go visit
Julie at Foursons
to read more Letters of Intent.