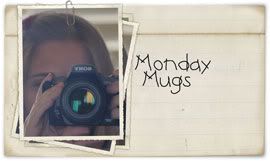 Are you in need of a mindless Monday Blog post? Are you struggling to deal with the weekend being over and can't muster the strength to type a single word? Well, Monday Mugs is for YOU! I may or may not "borrow" ideas from IheartFaces and post my interpretation of their weekly theme. Without submitting my photo for judgement and not being forced to follow the rules.
Mondays are hard! Blogging on Mondays shouldn't be!
Today's theme for Monday Mugs is: Your Favorite Food
_________________
When I decided on this theme, I had good intentions of photographing some of my favorite foods that we ate last week. Then Parent/Teacher Conferences, Award Assemblies, Flu Shot Appointments, and 3 Early Release days at school, ALL got in the way. So you will just have to live with random food pics! =)
I made the Breakfast Pie and my Mom made the Tea Ring. Yummy!
I can't wait for the grapefruits to be ripe!!
Pasta Salad with broccoli and basil from the garden.
Taco Soup
*FYI - pics that have a weekday on them were taken for my Project 365 last year*
Spaghetti
Sandwich and chips.
Pumpkin Muffins
If you are in need of a simple Monday post, JOIN ME! Grab my
button from the sidebar and link up your own post!
Next week's theme will be:

Orange