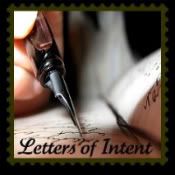 Dear Julie,
Happy Day After April Fools Day! I hope you have fully recovered from "Operation Punk Julie"! I really didn't think you would fall for it! When I woke up Thursday morning and read your post, I thought "SHE KNOWS! She's just writing this post to mess with us!" I didn't think you would believe that that many people would be crazy enough to unfollow YOU! I never participate in April Fools pranks but I just couldn't resist messing with your Blog Domination plans for just a minute! The fact that you got a few extra followers out of the deal really helps with any guilt that may have been involved on my part. I hoped, in the end, you would see that we all did it out of love!
Did you
really
think that that many people would unfollow you in one day?
Yours truly,
A loyal follower who may be trying to suck up just a bit to make sure there are no hard feelings.
Go visit
Julie at Foursons
to see how everyone else apologized/explained our April Fools day prank!