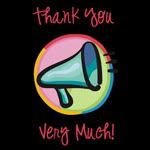 It's free therapy day, hosted by
Kmama
!
To Ashton and Bailey for INSISTING that they comb their own hair before school today. Boys, it may be irrational, but I need to make sure you look "properly presentable" when I send you out the door! Further more, you are not old enough to take care of these things by yourself. And NO your mother is not in denial and she certainly does not go in to convulsions when she thinks about how fast you have grown up, Thank You Very Much!
Here is how they turned out after I applied the gel and VERY reluctantly handed over the comb:
You did a fine job, Thank You Very Much!
Go visit
Kmama
for your free therapy session!