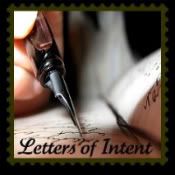 Dear Brainsurgeons Who Think It's Funny To Have Halloween in May,
I don't know who decided it would be a good idea to have a "Favorite Book Character Parade" but you are making my life very difficult. Of course, my kids want to participate in the parade, unfortunately I do not have an unlimited supply of "Book Character" costumes. My efforts to come up with suitable costumes backfired (see letter below).
Love,
A Mother Who is Just Trying To Play Along
___________________________________________
Dear A and B,
I know you guys wanted to participate in the "Dress-up" Parade. I tried to make it work. I searched the stores and couldn't come up with anything from a book that any of us had read. And I was not willing to spend a gazillion dollars for a 5 minute parade that did not also include candy that I could steal from you.
Ashton, I know you wanted to be Santa from The Polar Express! I remembered at midnight after I came out of my Joshua Radin trance. I sizzled every last brain cell trying to figure out how I could make a Santa beard. With no cotton balls in the house, I really had to be creative. I thought what I made with a headband, an oval punch, white cardstock and tape was acceptable. Call me crazy (I am).
Bailey, I know that you wanted to be Superman, but we haven't ever read a Superman book. However, you did bring home a Captain Underpants book from the library this week and I knew your Superman costume could help make a great Captain Underpants. So what if it looks like you are wearing a diaper! You look exactly like the cover of the book!
Boys, I went to bed at 1:30am after rounding up all the necessary supplies for your costumes only to be relentlessly harrassed the next morning because you did not approve of my resourceful ideas! If I had taken the time to argue with you about it you would have been late for school. So, I had to send you to the "Favorite Book Character" parade as Superman and Batman. Booooooooring! I was present for the parade and I know that
these
costumes would have been admired or at least appreciated by your classmates!
Love,
Your Tortured Mother Who is Slowly Going Insane
Visit
Foursons
for more Letters of Intent.
And don't forget the theme for the next Monday Mugs is: All About Mom