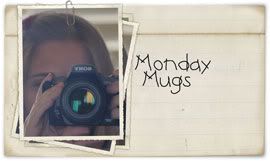 Are you in need of a mindless Monday Blog post? Are you struggling to deal with the weekend being over and can't muster the strength to type a single word? Well, Monday Mugs is for YOU! I may or may not "borrow" ideas from IheartFaces and post my interpretation of their weekly theme. Without submitting my photo for judgement and not being forced to follow the rules.
Mondays are hard! Blogging on Mondays shouldn't be!
Today's theme for Monday Mugs is: The Backyard
We spend a lot of time in our backyard! One of our most memorable times in the yard was the first summer that we had grass. The kids were outside every day! Our lot is situated so that in the early afternoon the backyard is completely shaded. Even on sweltering days there is a reprieve from the hot sun.
Playin' in the sprinkler.
One of kids' favorite pastimes was
to drive the pink jeep around the yard!
Bailey had a special talent for getting the jeep stuck.
Ashton was the best driver and would
always come to Bailey or Lily's rescue!

If it's too hot for the grown-ups or we just need to get things done inside, there is a full-view of the backyard from the kitchen and family room.
This is one of my all-time favorite pictures taken in our backyard!
I should have more pictures of the sandbox
and super cool playland that DaddyO built!
If you are in need of a simple Monday post, JOIN ME! Grab my
button from the sidebar and link up your own post!
Next week's theme will be: Summer Review