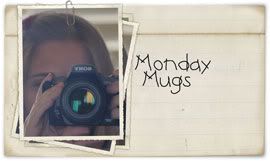 Are you in need of a mindless Monday Blog post? Are you struggling to deal with the weekend being over and can't muster the strength to type a single word? Well, Monday Mugs is for YOU! I may or may not "borrow" ideas from IheartFaces and post my interpretation of their weekly theme. Without submitting my photo for judgement and not being forced to follow the rules.
Mondays are hard! Blogging on Mondays shouldn't be!
Today's theme for Monday Mugs is: Sunglasses
Miss Lily - 2005
Cool Dudes on their 4th Birthday - 2007
Original attempts to get pictures of Daisy wearing her new sunglasses turned out like this:
Then a last minute photo shoot out back turned in to a very photogenic 5 minutes!
If you are in need of a simple Monday post, JOIN ME! Grab my
button from the sidebar and link up your own post!
Next week's theme will be: Cry Babies
If any one has any theme ideas, please let me know! I am not feeling inspired by some of IHF's upcoming ideas.