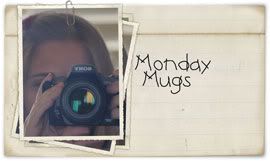 Are you in need of a mindless Monday Blog post? Are you struggling to deal with the weekend being over and can't muster the strength to type a single word? Well, Monday Mugs is for YOU! I may or may not "borrow" ideas from IheartFaces and post my interpretation of their weekly theme. Without submitting my photo for judgement and not being forced to follow the rules.
Mondays are hard! Blogging on Mondays shouldn't be!
Today's theme for Monday Mugs is: Summer
We don't usually go out of town during Summer break, but we like to at least have a little break from the house and it's "regular" routines! Most of the time, we enjoy a Staycation. Not a lot of tourists come to AZ in the summer time and the Hotels/Resorts offer really great rates, so we take advantage.
This was our in-town trip from 2006 and
some of my favorite Summer photos!
Our hotel room only had 1 king size bed, so we used a couch, a love seat and two chairs.......
to make 3 kid-sized beds!
If you are in need of a simple Monday post, JOIN ME! Grab my
button from the sidebar and link up your own post!
Next week's theme is: Pets