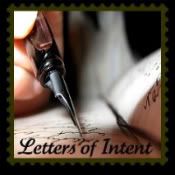 Letters of Intent Courtesy of The Blog Dominator
Dear Children-O-Mine,
I can't entertain you every minute of the day! Please stop fighting with eachother! You have only been out of school for 1 week and you have already received too many early bedtimes and injuries from your squabbles!
Just get along!!
Love,
Your peace lovin' Mama.
Here are our attempts at keeping the kids busy during our First Week of Summer Break:
DaddyO broke out the waterslide and rotates it around the yard so the kids can use it every day and it won't kill the grass!
Swimmin' at Grandma and Grandpa C's!
Snow Cones! Clothing optional!
Just taking it easy!
I am also joining in with Friday-Follow.
HELLO
, to anyone new visiting for the first time!